The Barbados Accreditation Council has added two new staff members to its team strengthening its talent pool. Ms. Katrine Serieux is the new Executive Assistant and Ms. Rochelle Jordan is the newest Quality Assurance Officer. They are joining the Executive Office and the Quality Assurance & Quality Enhancement section respectively.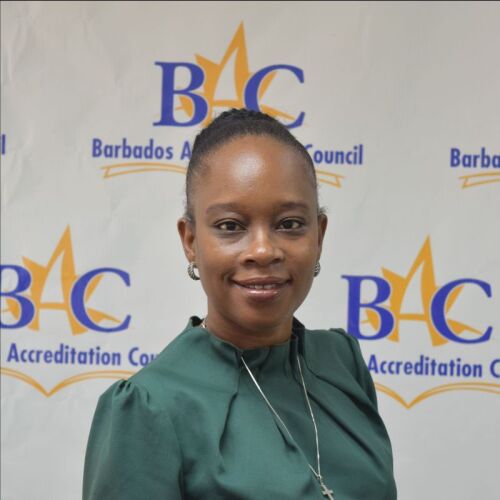 Ms. Serieux brings over 15 years of administrative experience to her new role, having worked in a variety of industries, including pharmaceutical research and development, international business, financial services and HR development.
Katrine holds an Associate Degree in Business Studies from the Barbados Community College and possesses many strengths including strong organizational skills. She looks forward to applying her strengths to supporting the Executive Director and overseeing the Records Management process of the Council.
Ms. Jordan holds a Master of Education (M. Ed.) from the University of the West Indies, Cave Hill Campus with a specialization in Curriculum and Instruction. Additionally, she possesses a Post Graduate Diploma in the Education programme at the Erdiston Teachers Training College. Her background also includes eight years of pedagogical experience and she has conducted extensive research on the application of Universal Design for Learning and Differentiated Instruction principles on students' higher-order thinking skills within the Caribbean context.
For the past three years, she served as the Assistant Chief Examiner at the Caribbean Examination Council assigned to CAPE Management of Business. Rochelle takes pride in a job well done and is focused on her goal of a better future through improved education.
"We are delighted to welcome Ms. Serieux and Ms. Jordan to our team as we continue to build a cadre of professionals. Their contribution is integral to our efforts towards becoming a world-class authority in education and training," said Mrs. Lisa Gale, Executive Director of the Barbados Accreditation Council. "Ms. Serieux's keen knowledge of administration and Ms. Jordan's years of pedagogical experience will serve the Council well in the execution of its mission."